Who are we?
Why should you sell our Articles valuables to us? A good question with a simple answer, transparency.  All the Items are tested and weighed in front of you.  We like for everyone to leave our store with a good feeling, a content customer is the best advertisement we can get. It is on our own interest to give you a good price.  Even if you are not sure if you want to part with your valuables or if you are unsure whether its real, it does not matter our advise is always free and non binding.
Our shops are located in Geleen and Roermond. We are specialised in the buying of precious metals. Transactions are cash, or if you so desire by Bank transfer. Please bring a valid proof of identity if you visit us.
In Geleen we share our store with "Zij & Hij Bijouterie" in which you are also very welcome.
Google maps Geleen                                              Google maps Roermond
tel. +31 46-4106103                                                 tel. +31 475-333356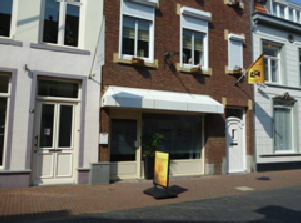 ''t gouden huisje,Inkoop,goud,zilver,Roermond,Geleen,contant,uitbetaald,heilige geeststraat 7,raadhuisstraat 18,hoogste prijs,limburg,goudinkoop,sieraden,sierraden,munten,goudinkoop,limburg,Gold silver,purshase,,non binding,service